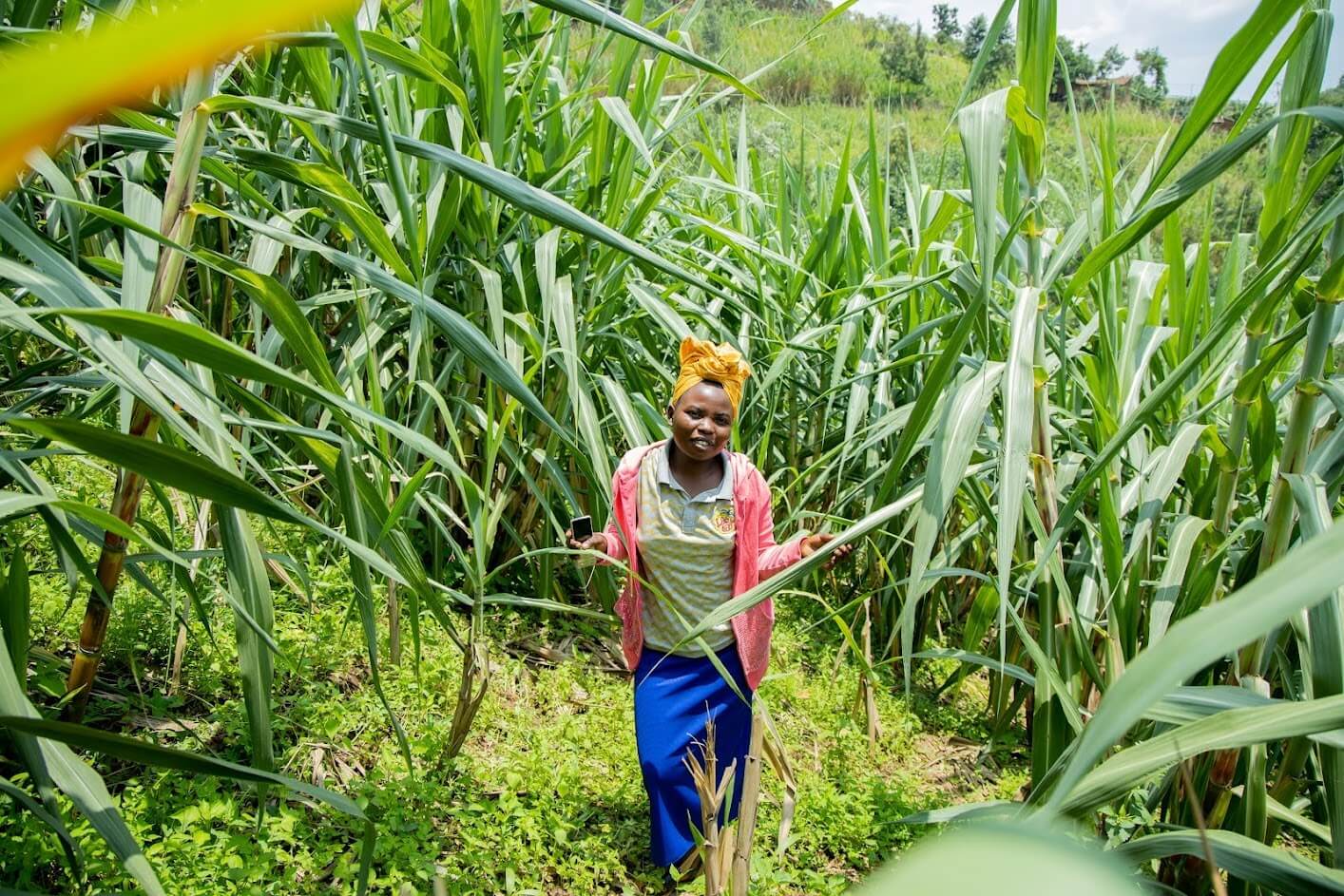 Denyse has used skills learned in Kahawatu Foundation trainings to earn an income from tailoring and to start other income-generating activities, like livestock rearing.
Denyse is 25 years old and is a member of tailoring group in Nyamyumba in Rubavu District in the northern province of Rwanda. She completed secondary school but couldn't afford to go to university so she started helping parents on the farm.
In 2019, Denyse joined 19 other young people in her community to take part in a 4-month Kahawatu Foundation training on tailoring. Denyse started using these skills to earn an income and trained 2 other young women on tailoring – 1 paid US$50 and the other paid US$30. In total, she earned US$60 and saved US$20 in the group's savings as a way to give back. She sews clothes such as dresses, skirts, blouses, shirts, and trousers and on average, she earns around US$20 per month (excluding investments).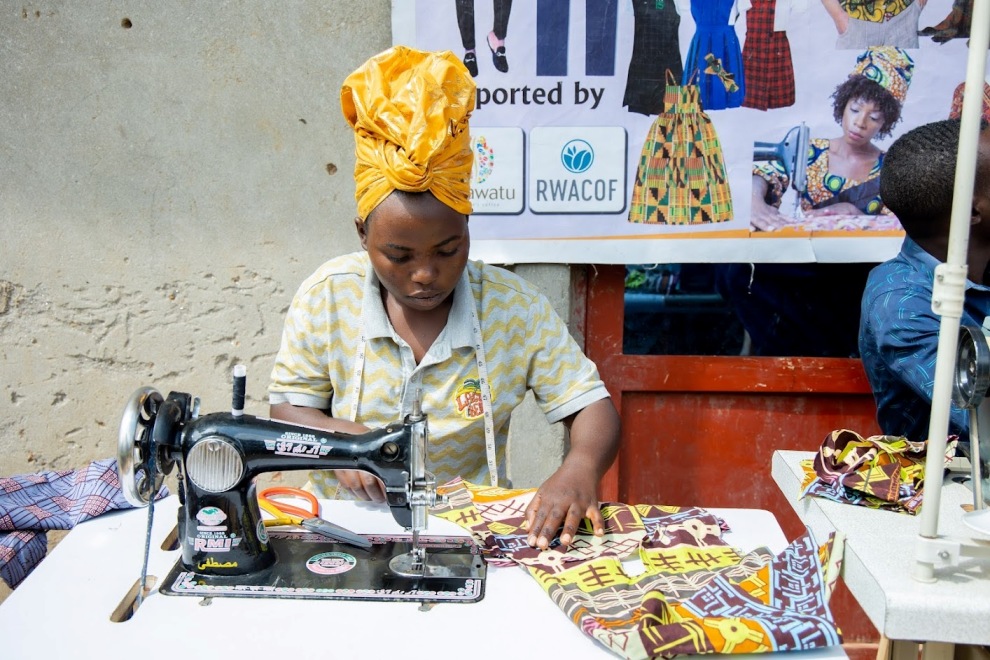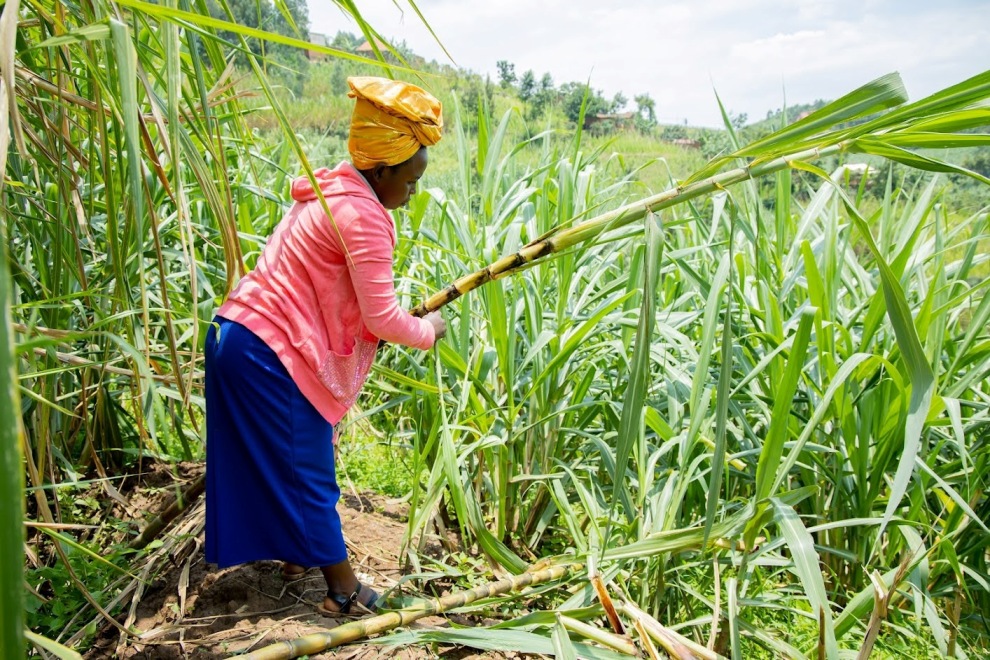 Later, Denyse and the other group members were trained on financial literacy and entrepreneurship. Denyse decided to borrow US$70 from her Village Savings and Loan Association (VSLA) and rented a sugarcane plantation with 300 sugar canes for 2 years; she also used US$15 to apply fertilizer. 
"In the first harvest, I earned US$75 – I got my capital back and am expecting profits from the next 3 harvests," said Denyse. Denyse submitted a business proposal for livestock keeping to Kahawatu. She was approved and received 2 goats worth US$100.  She will be receiving manure for her 156 coffee trees, as well as income from selling the goats' offspring when they give birth.